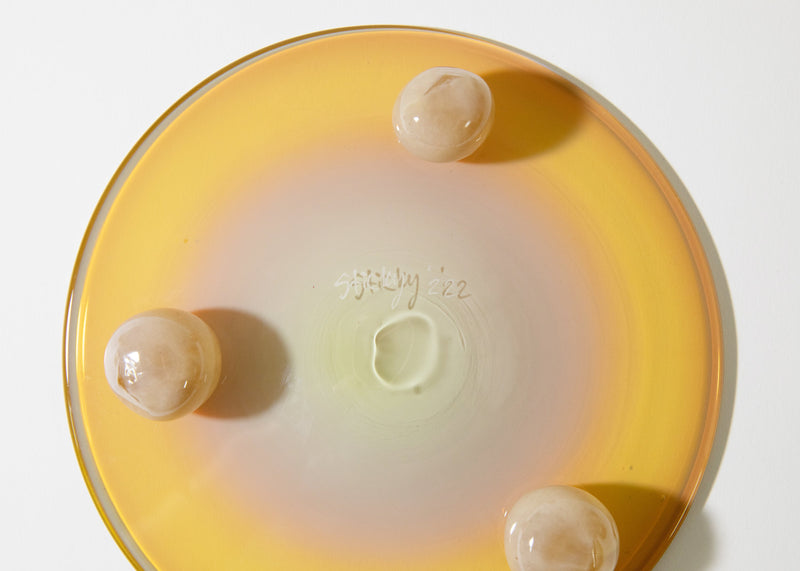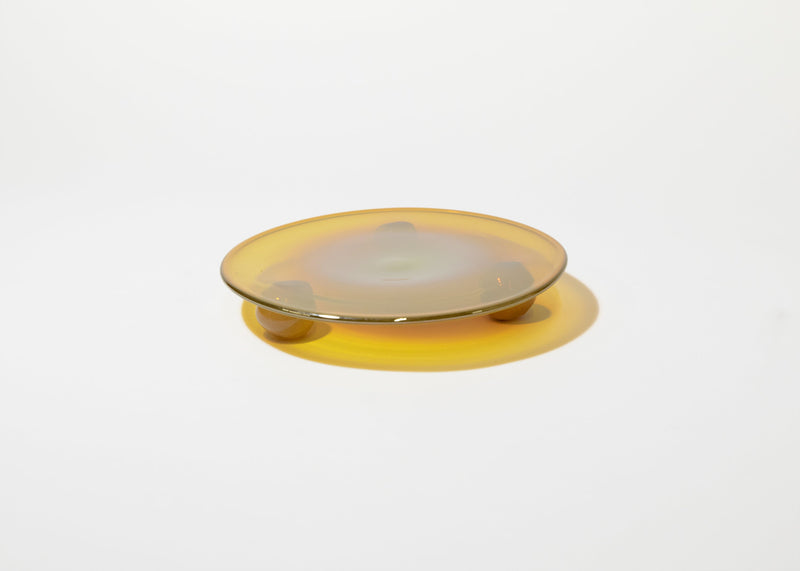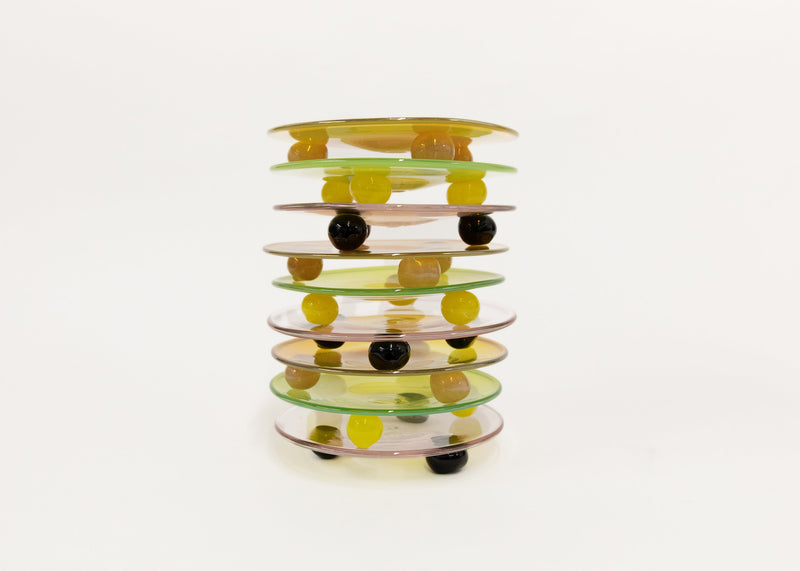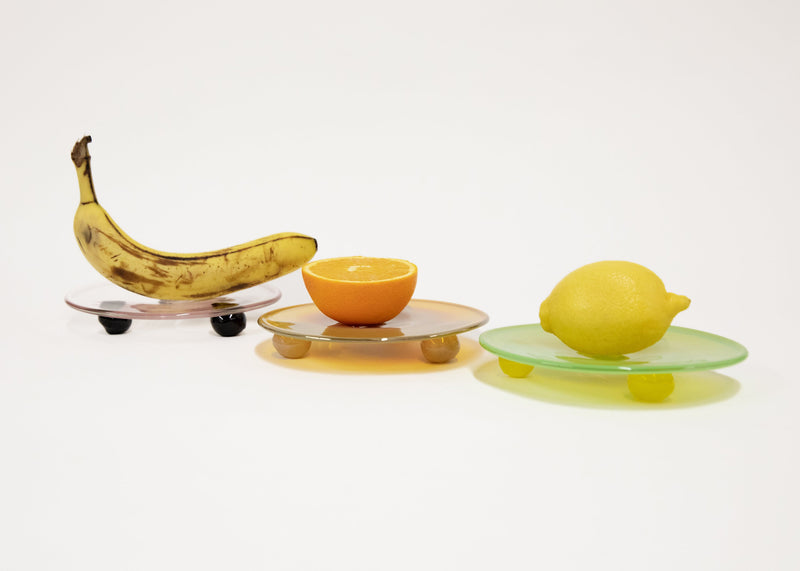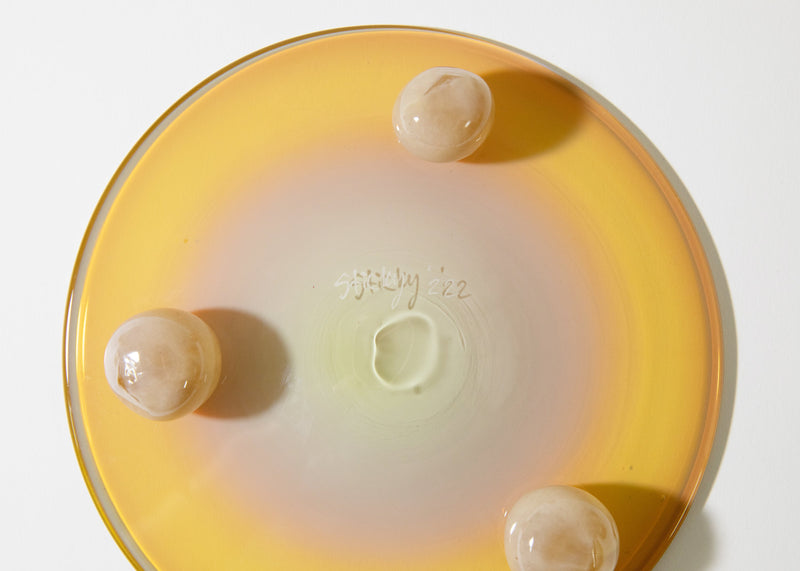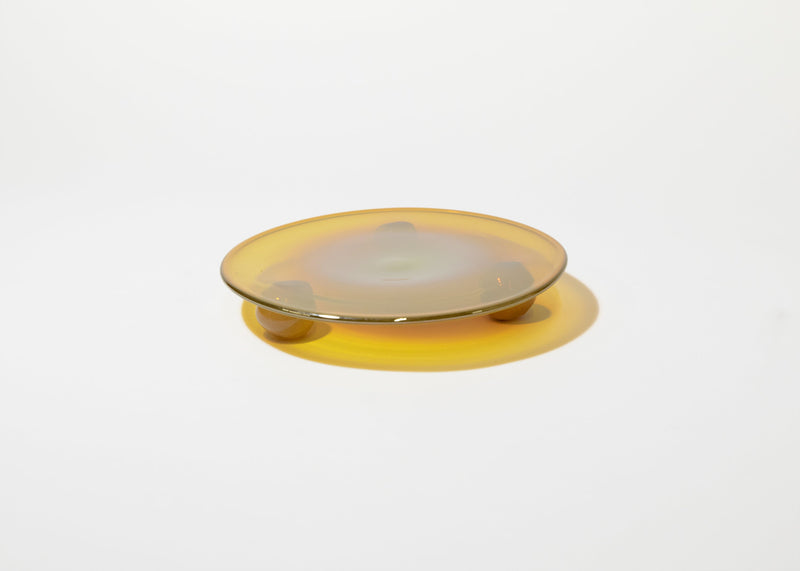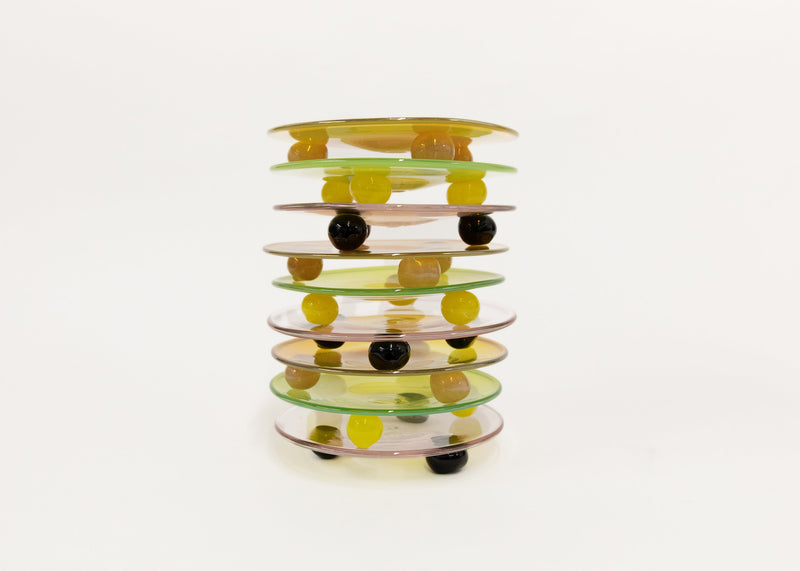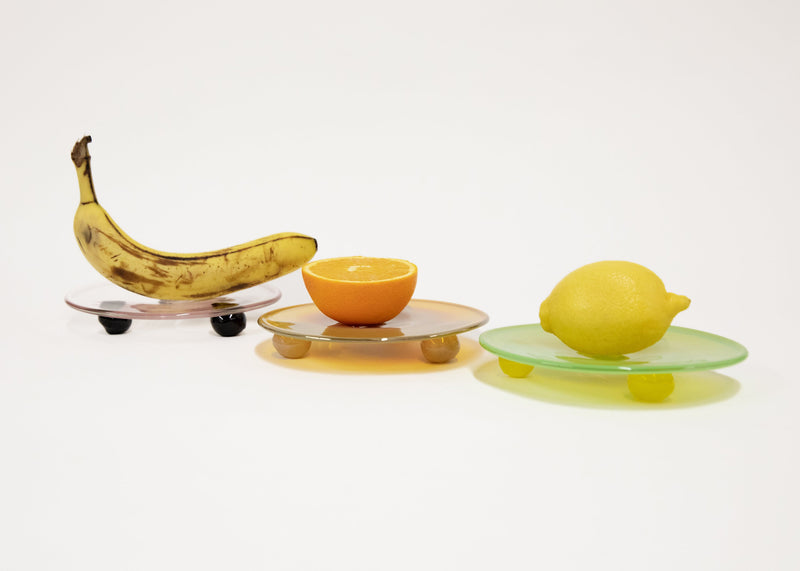 Platters and Plates
Tripod Dessert Plate #1
Enjoy a fanciful dessert on these pretty party plates in Iris Gold and Cream! 
Each plate is hand blown in Brooklyn, NY by our Sticky Glass team and roughly  measures 7"  x 2." Color and size may vary slightly. 

Hand wash ONLY, avoid dishwashers, hot liquids and microwaves. 
For custom colors and sizes please email us at info@stickyglass.com.