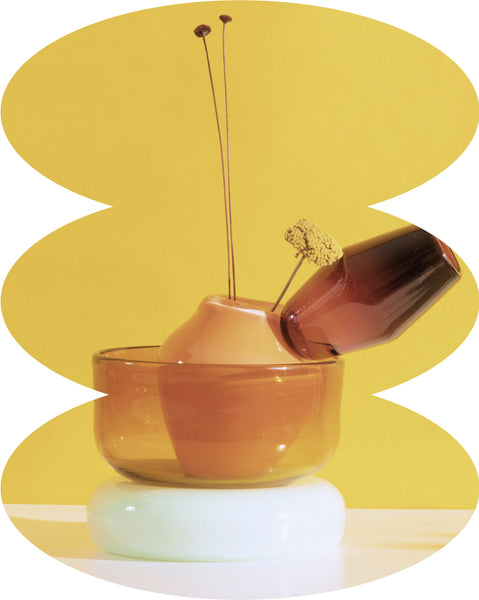 Sticky is a New York based design company developed by Grace Whiteside that specializes in multi-functional, performative and collaborative glasswork. All of our glass is hand-blown by a team of LGBTQ+, POC, and female identifying folks in Brooklyn, NY.
Sticky's mission is to donate proceeds from orders to an organization that secures the safety of trans bodies, black lives, immigrant families and individuals that are in critical need of financial support. We also aim to use reused, recycled, and  biodegradable packing materials.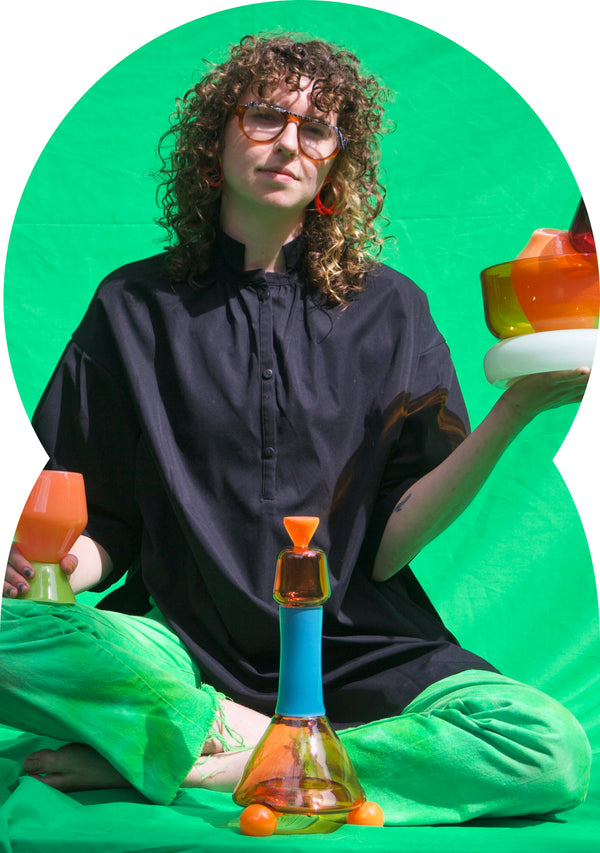 Grace Whiteside is a Brooklyn based interdisciplinary artist whose practice is heavily focused in sculptural glass blowing, set design, and performance.