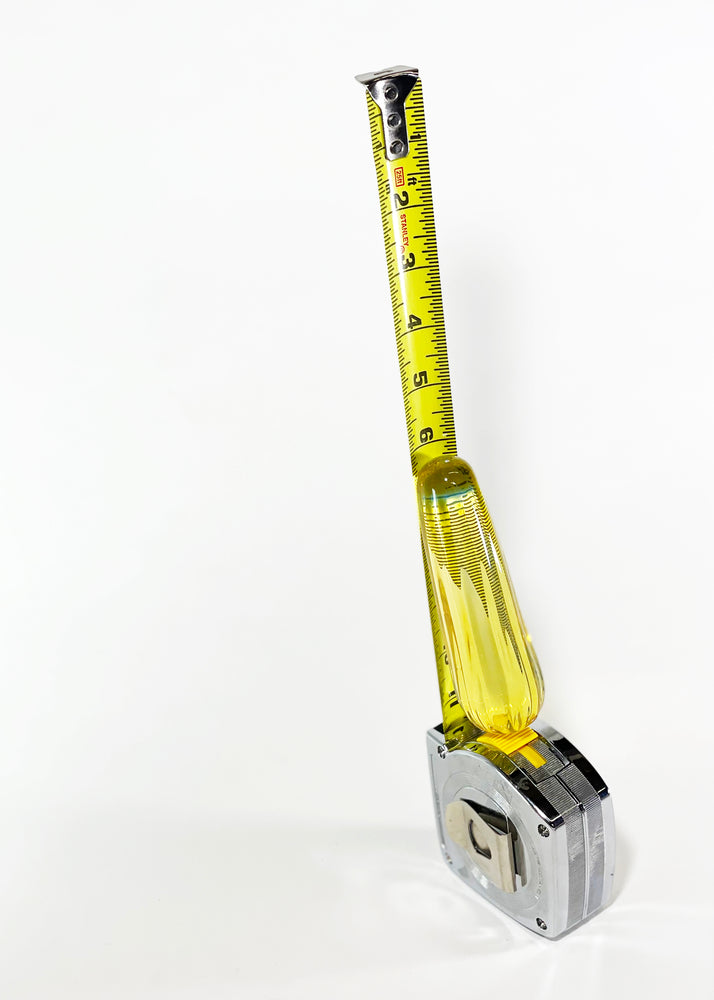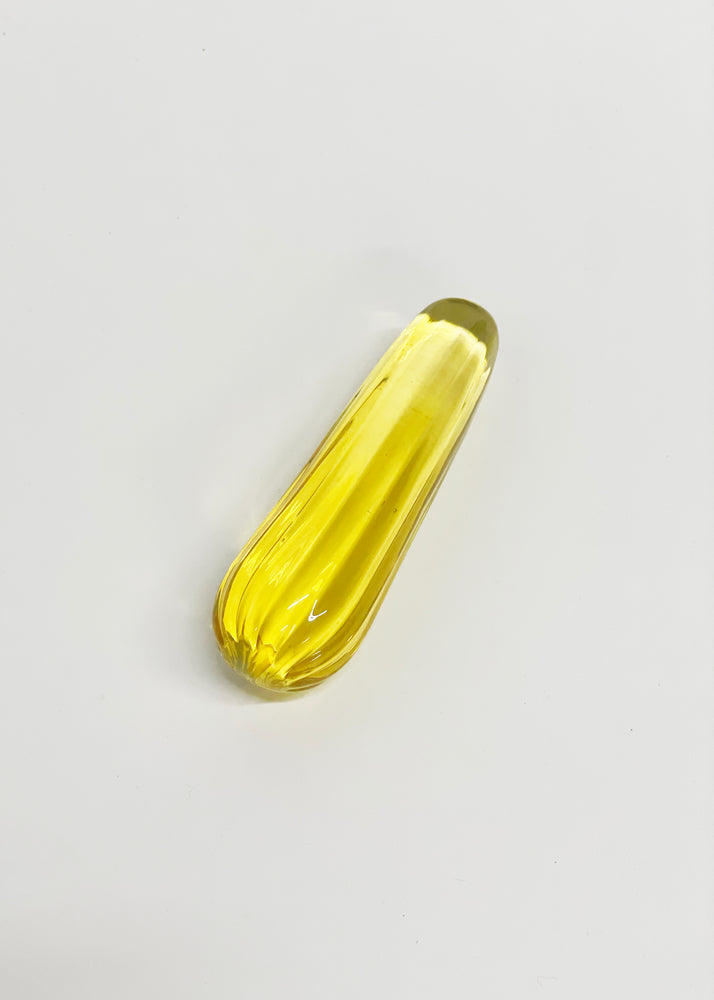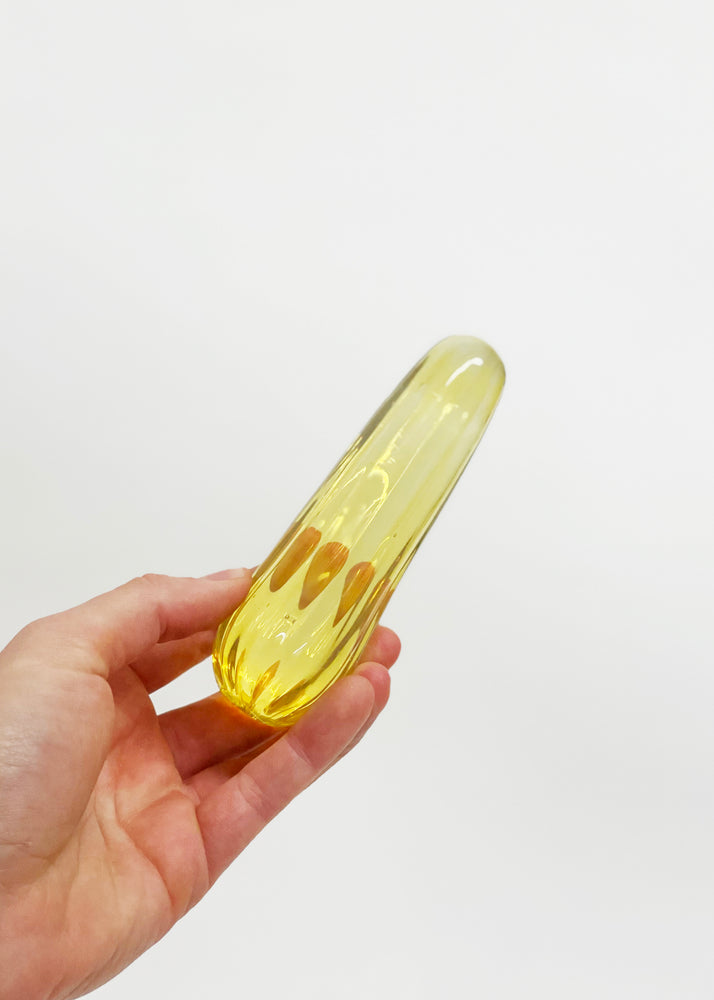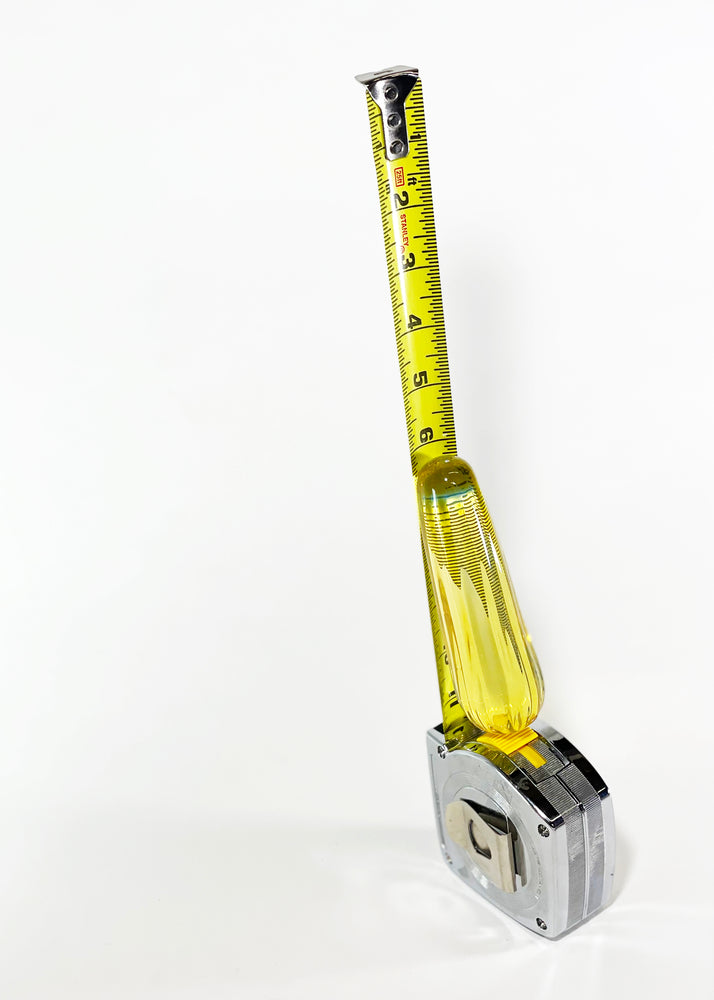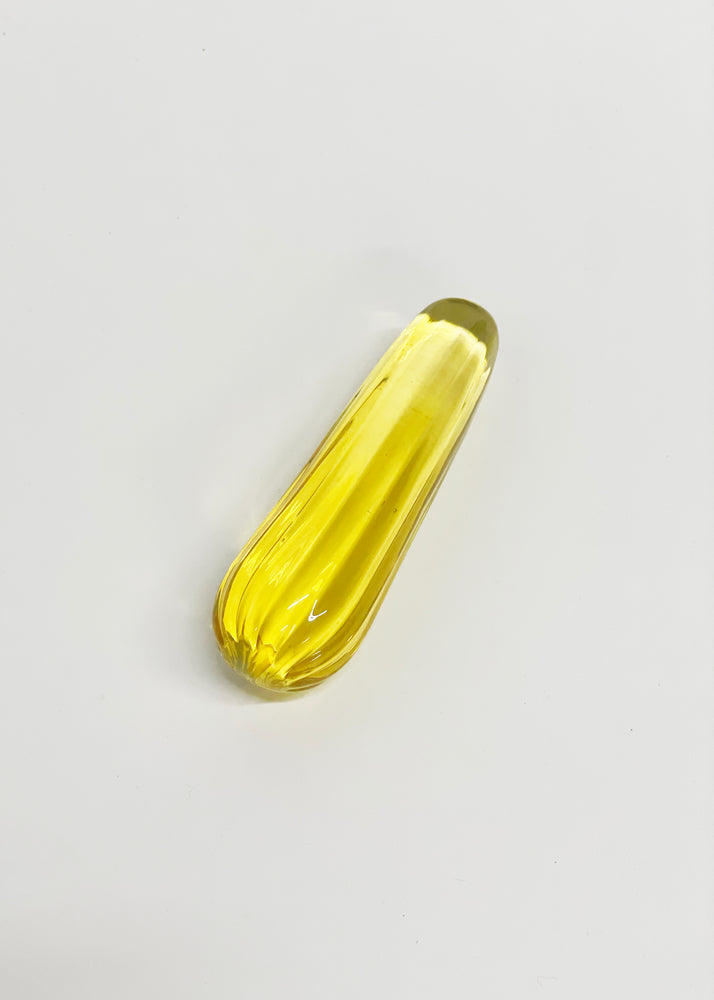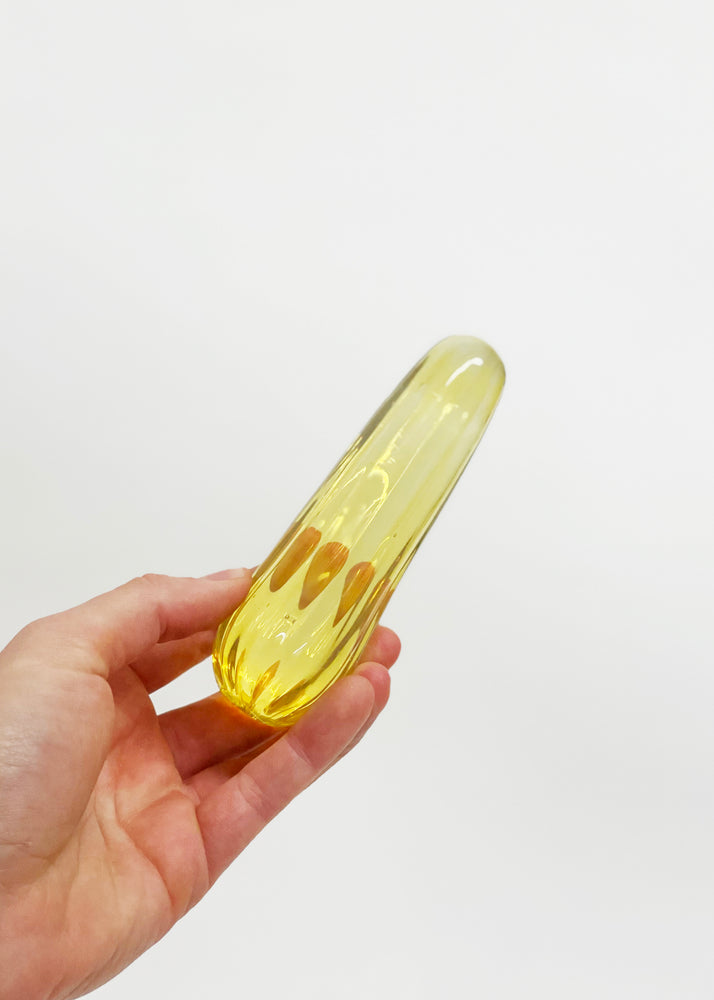 STIR STICKS
Stir Stick #13
Solid glass rod in iris yellow with ridges.  
roughly measures 4.75" x 1.25" - 1" 
Each stick is hand sculpted out of solid glass by our team in Brooklyn, NY. Size and color may vary. 
Each Stir Stick is made to order but we do carry limited stock.  Please allow 3-6 weeks for fulfillment. For custom inquiries, please contact us at info@stickyglass.com 
Care instructions: All of our products are made out of soft molten glass. This glass can be sensitive to extreme temperature so please avoid putting this product in the freezer, microwave, dishwasher, or in any contact with hot or boiling water. Clean with soap and warm water.