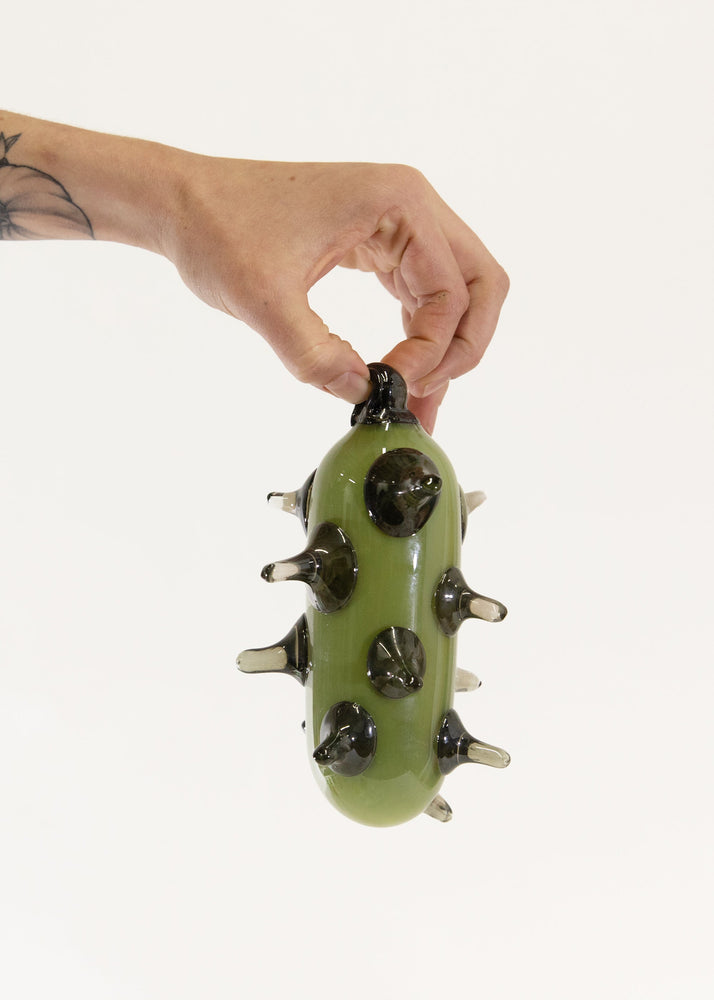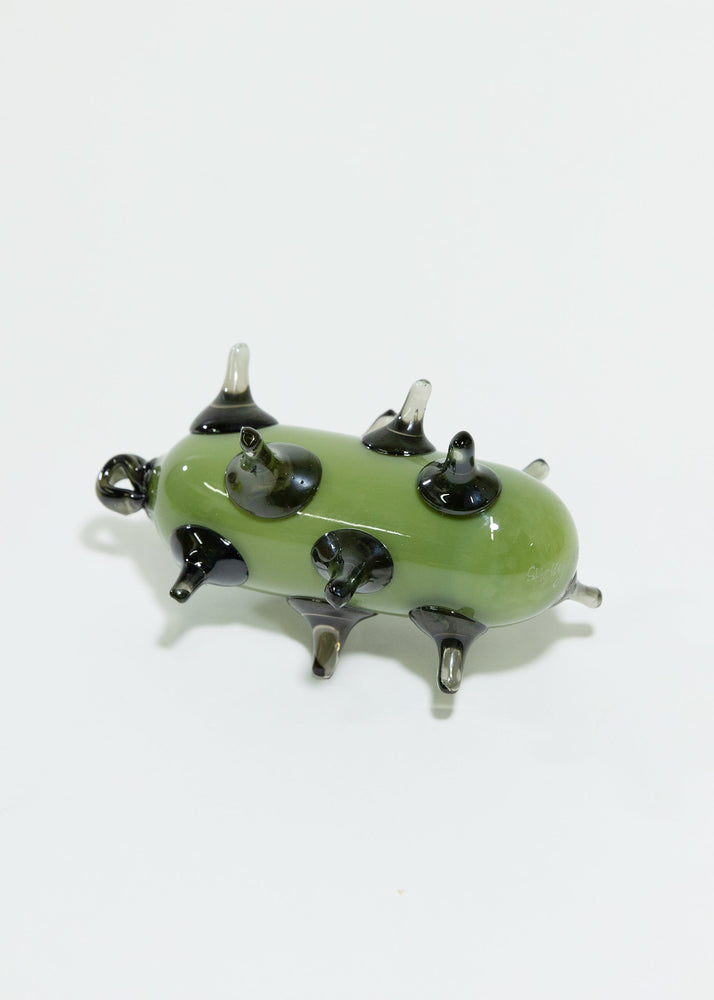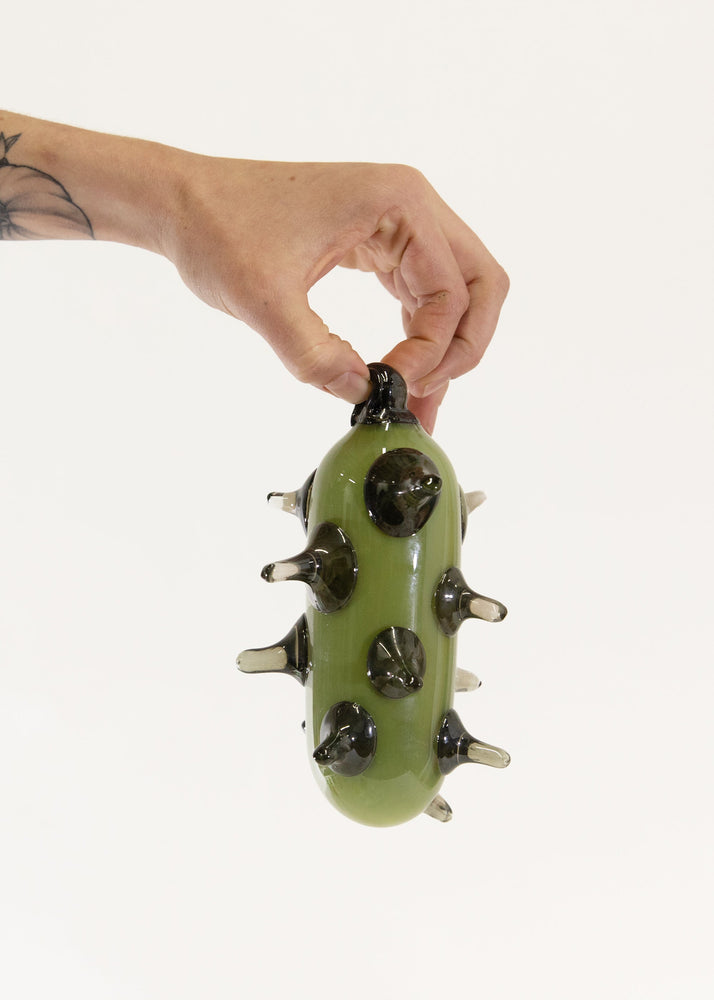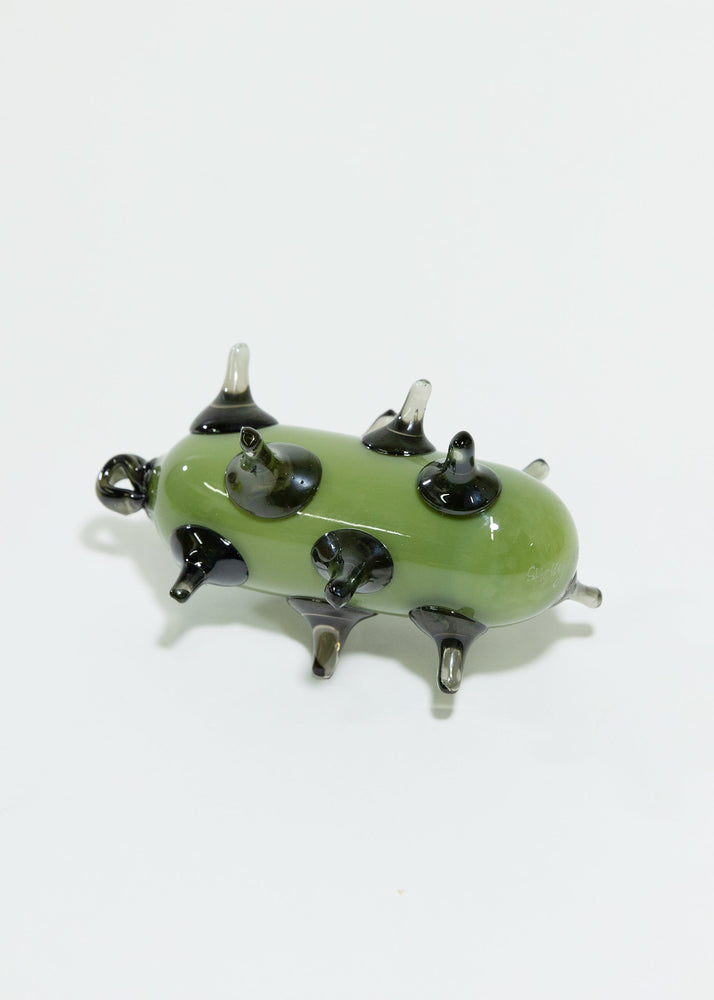 Ornaments/ Things to Hang
PICKLE #1
A Sticky take on a traditional German ornament. Inspired by Grace Whiteside's piece, "Tickle Me Baby" as seen on the Netflix TV series, Blown Away. 
Color:   Pistachio and Smoke. 
All ornaments are handblown in Brooklyn, NY by our Sticky Glass team. 
Roughly measures: 3" x 6" 
Contact info@stickyglass.com to inquire about more stock.