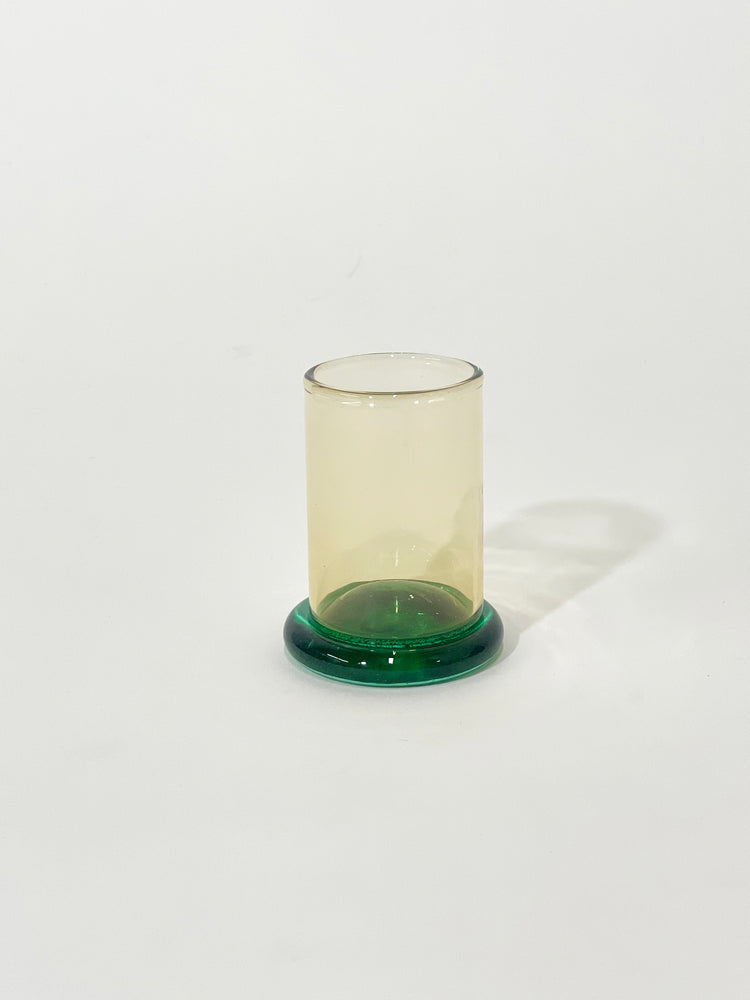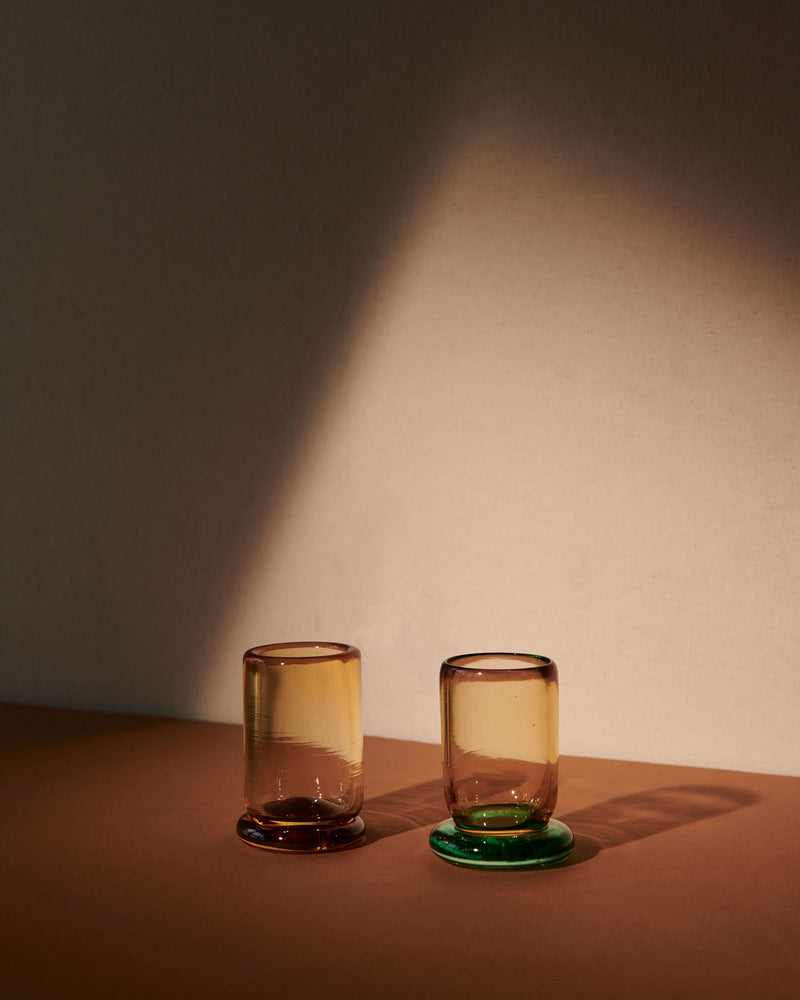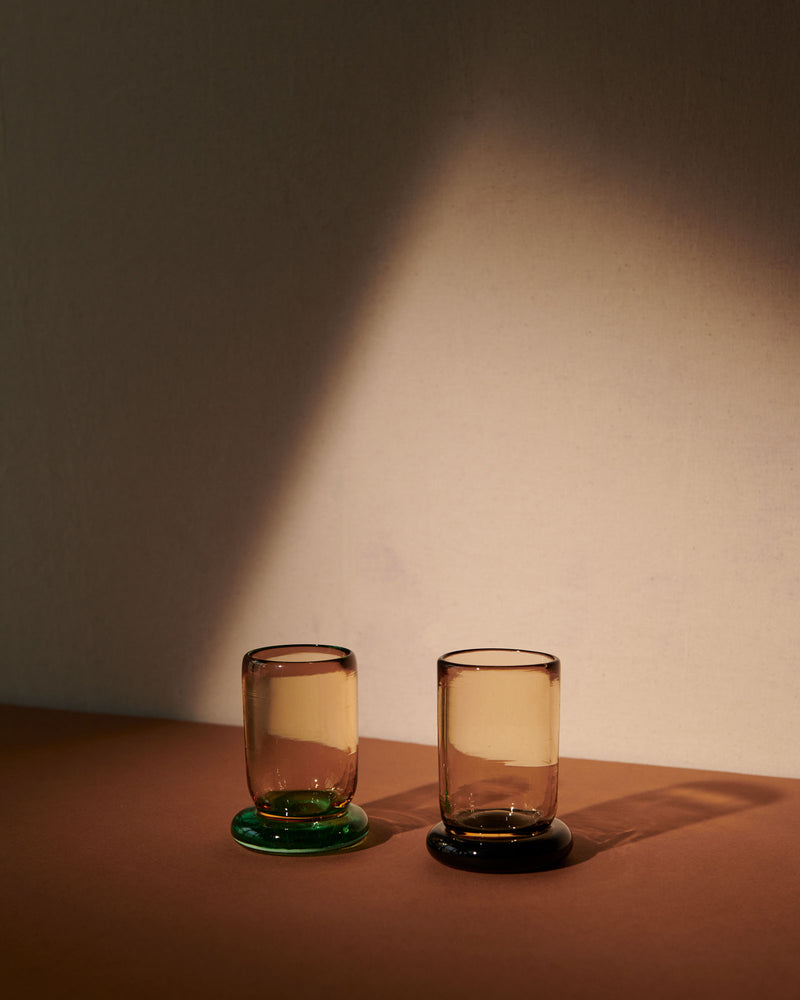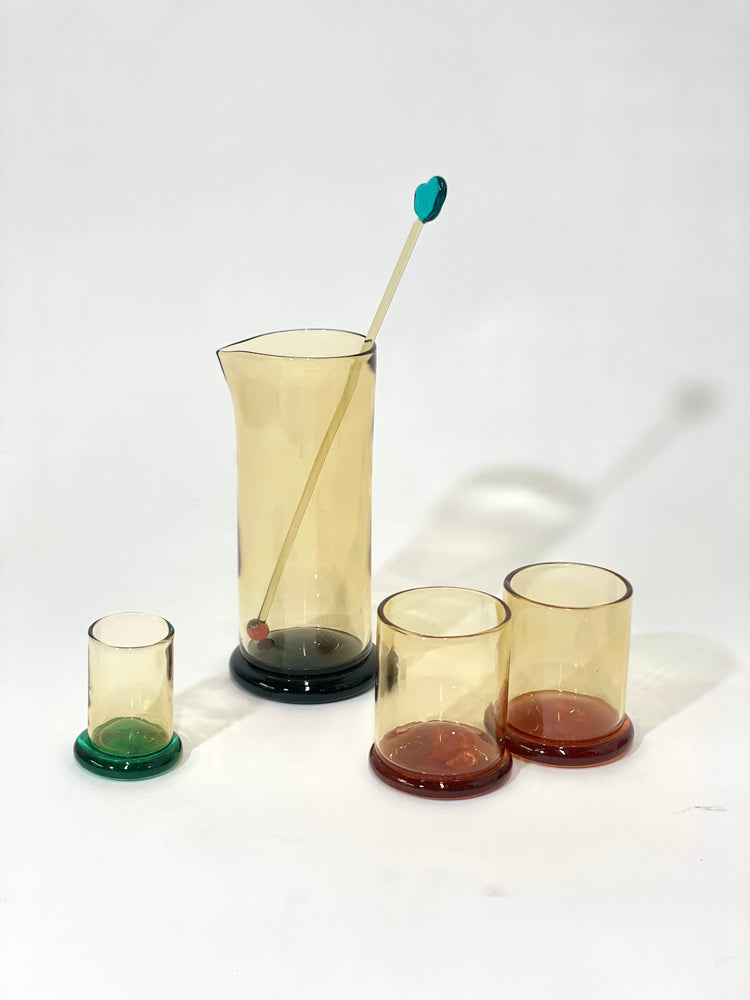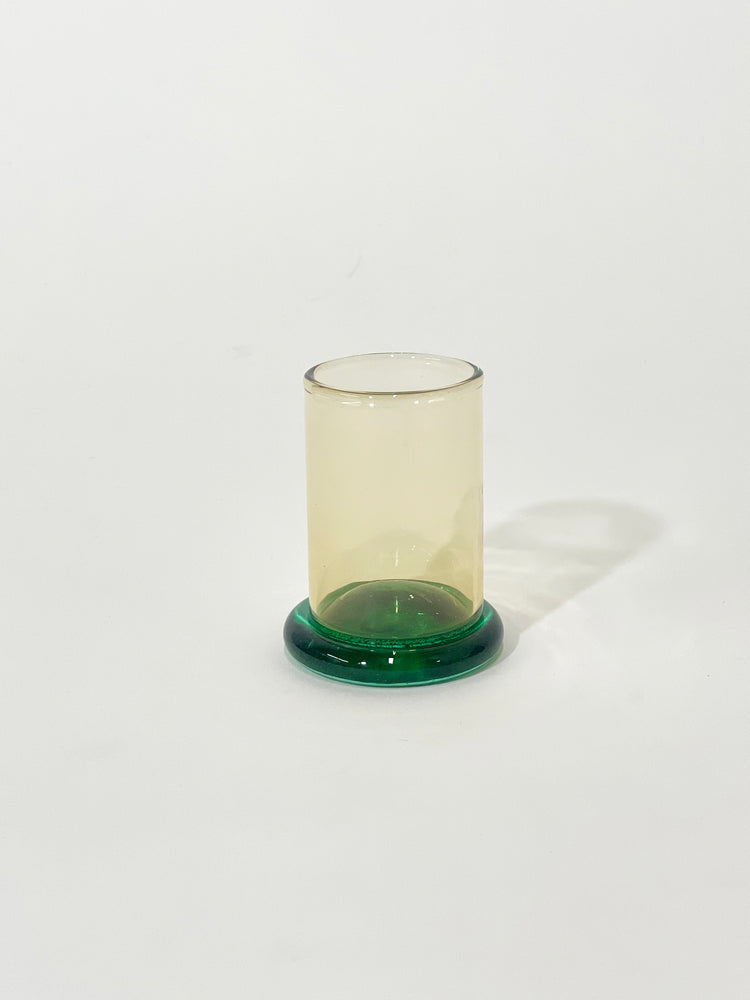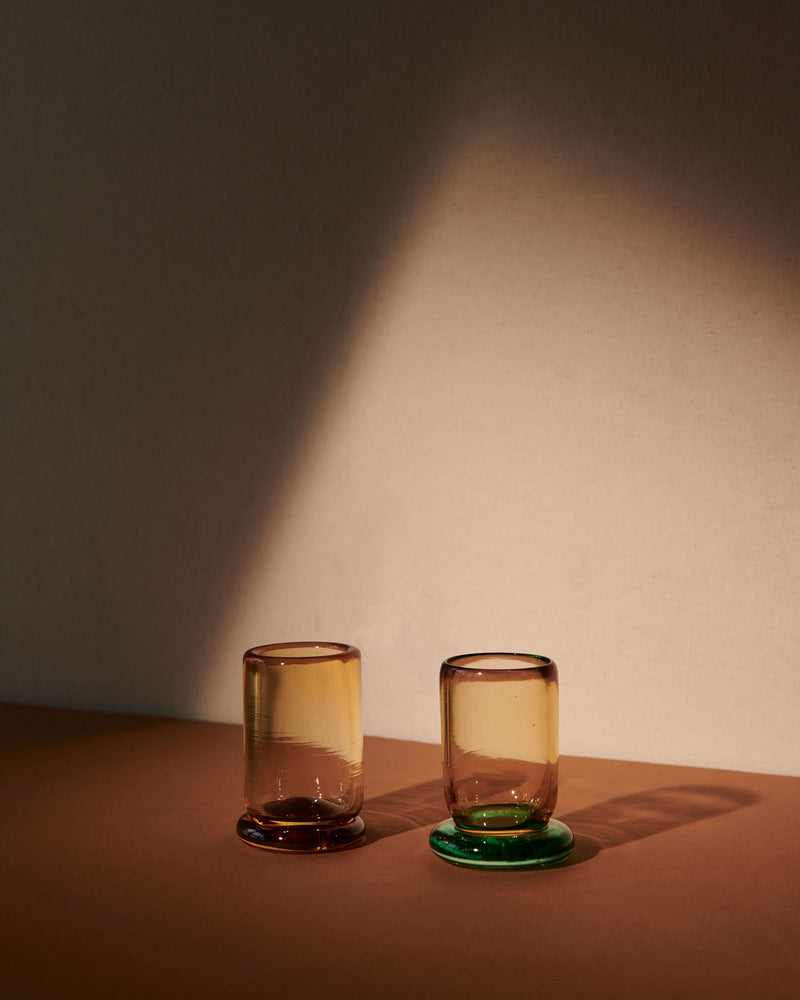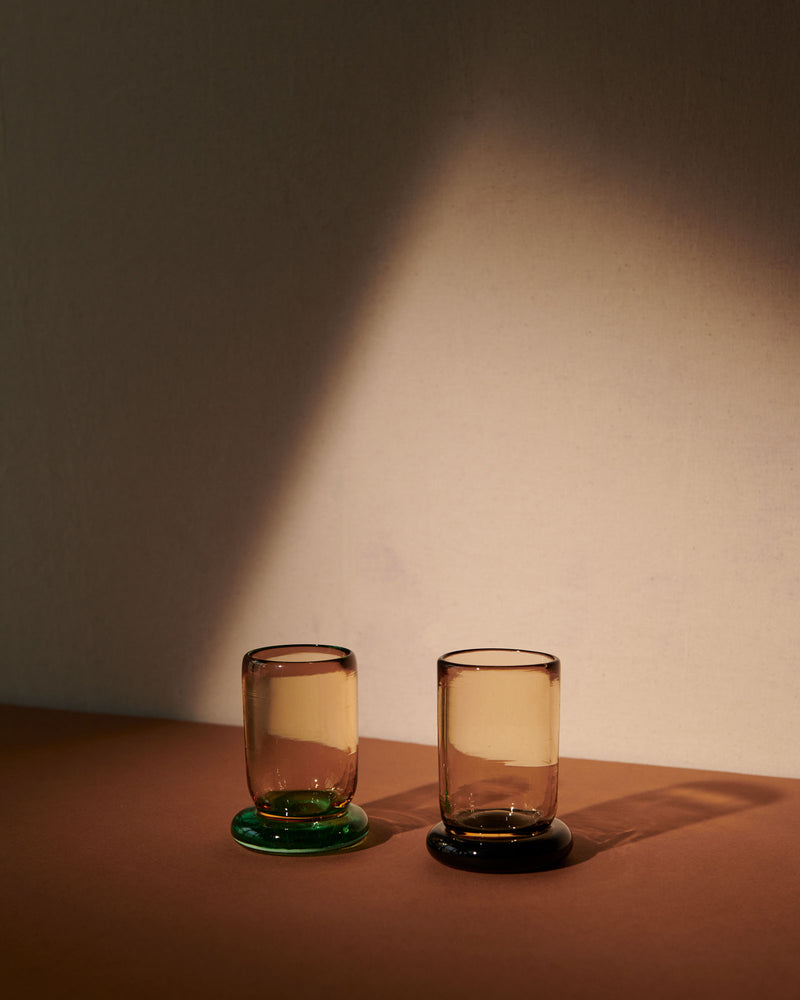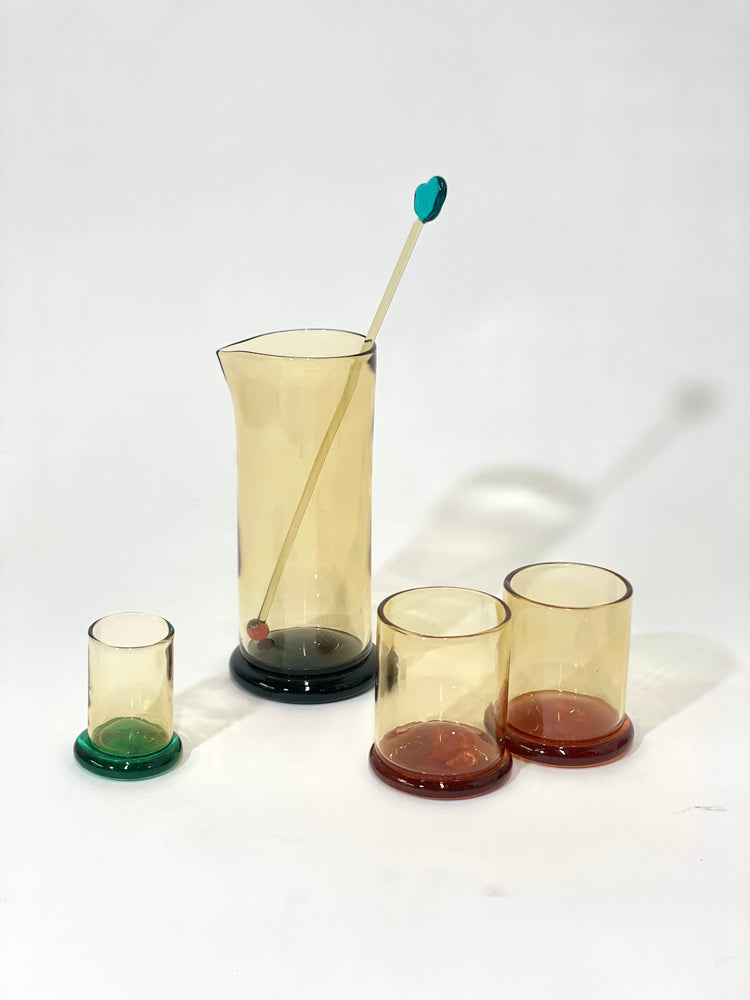 Sticky X Sophie Lou Jacobsen
Fritter Shot #2
Fritter tumbler glass in whiskey with green base. Great for mix and matching or add one as a family member to your Fritter Cocktail Set.
All glass is hand blown in Brooklyn by the Sticky Glass team in collaboration with Sophie Lou Jacobsen. Measurements might slightly vary.  
Shot glass measures: 2.75" x 3" 
Please inquire about ordering larger quantities at info@stickyglass.com