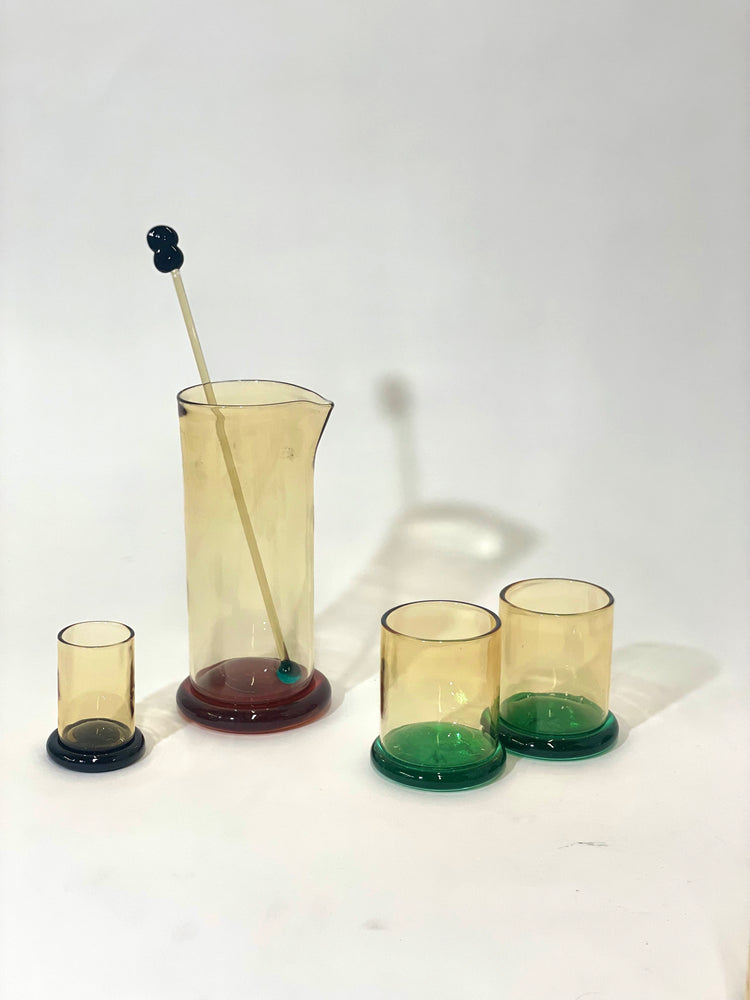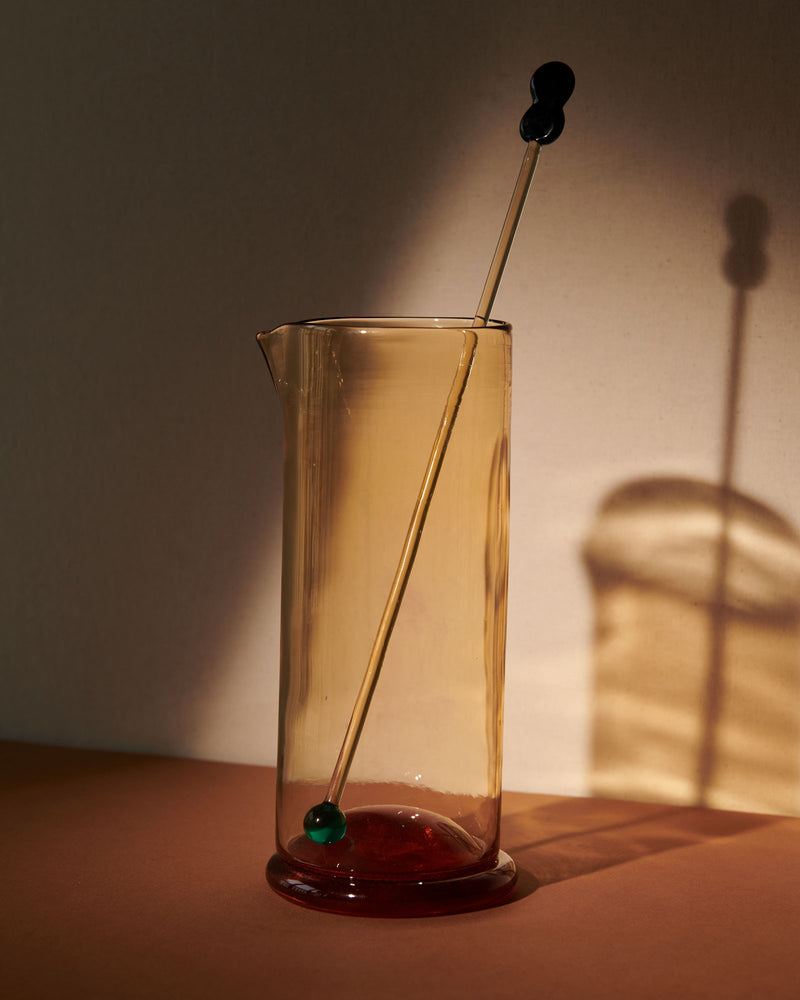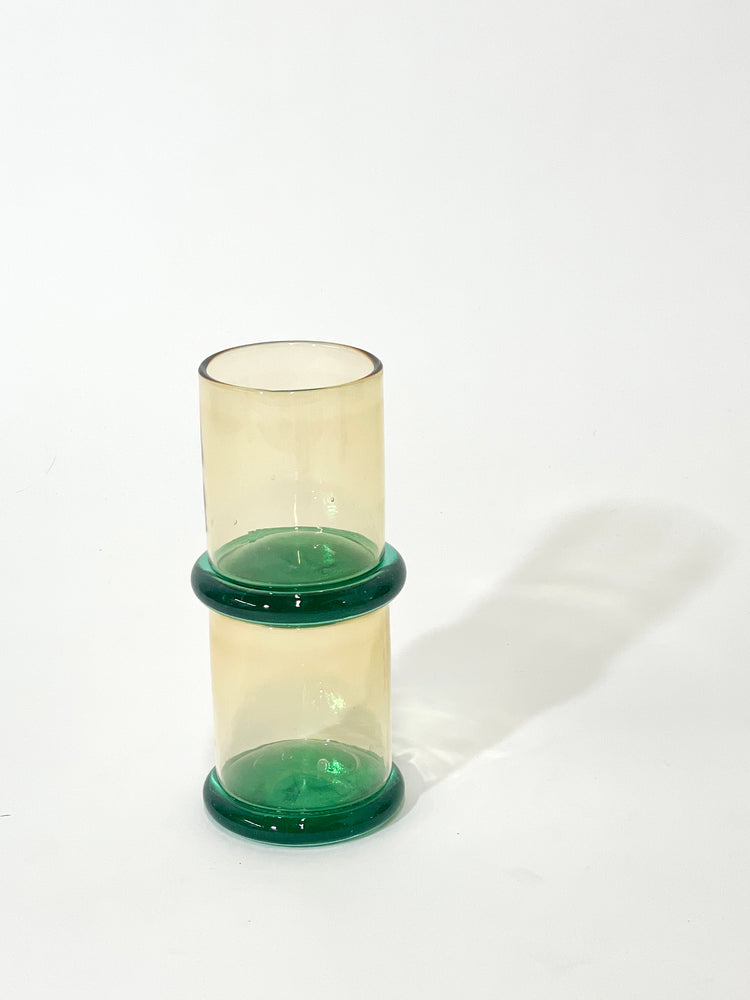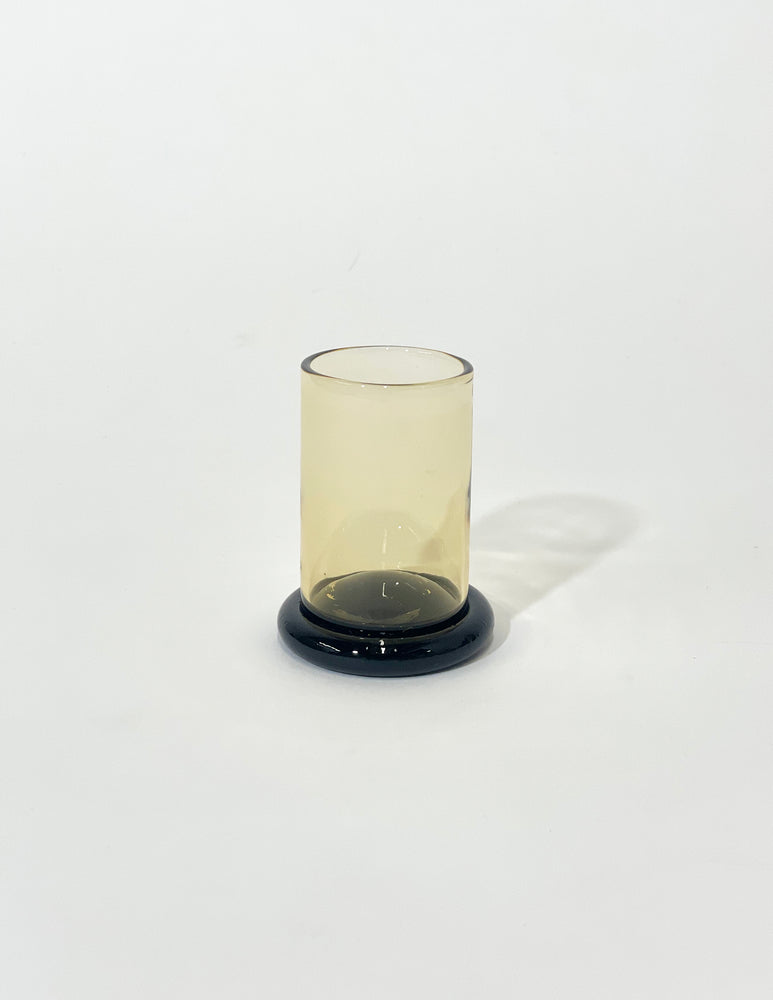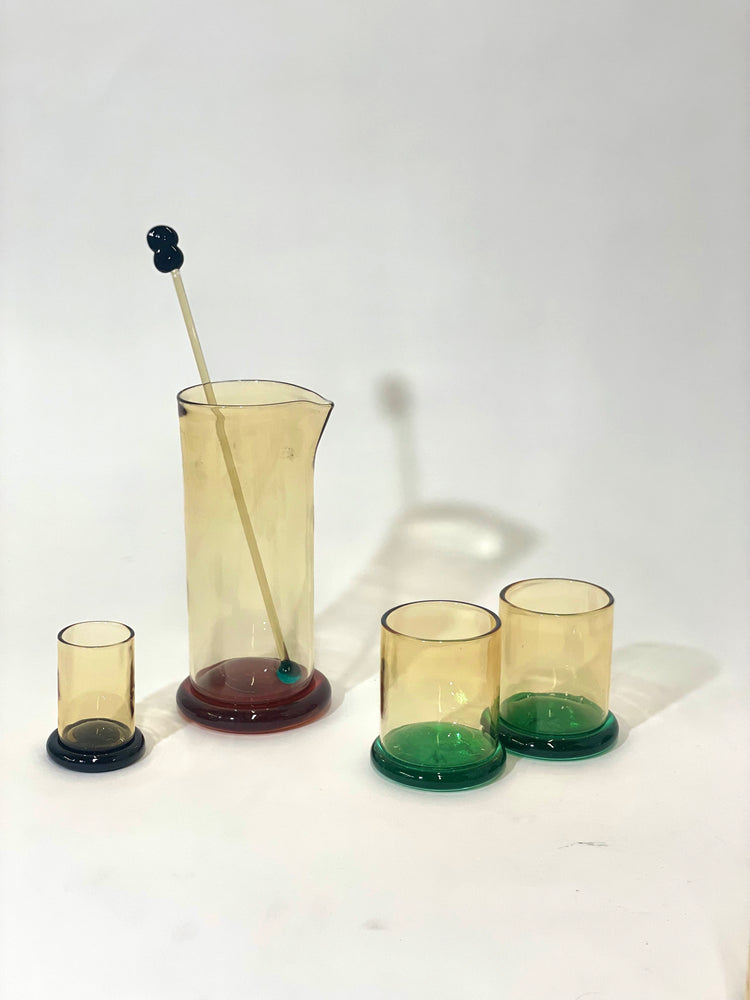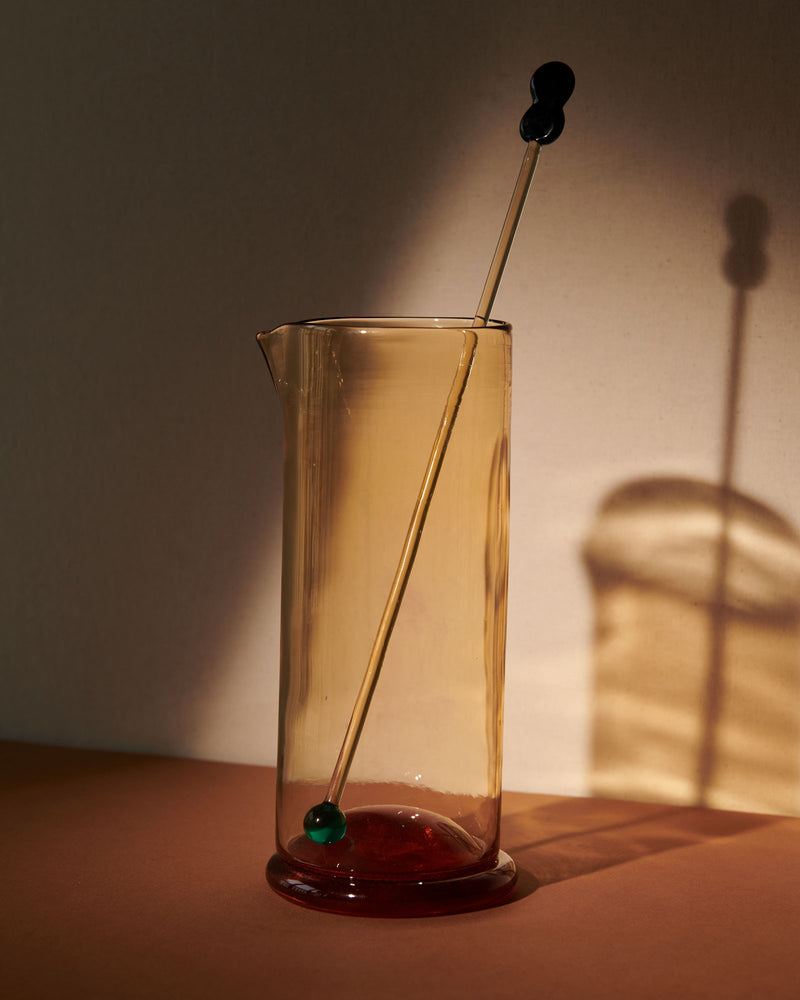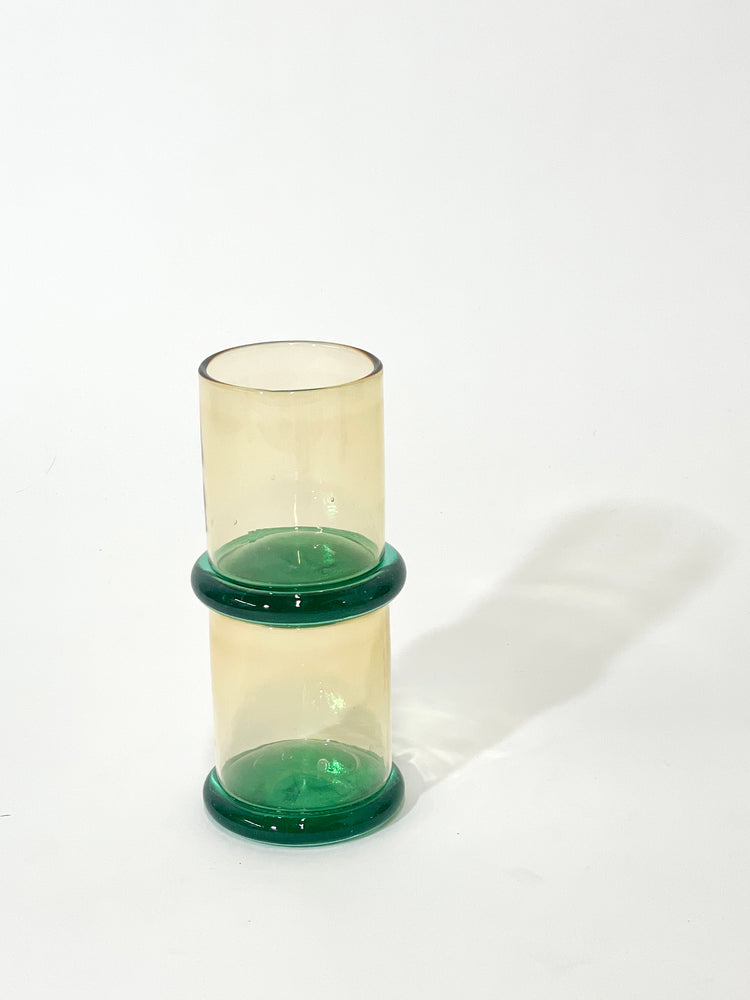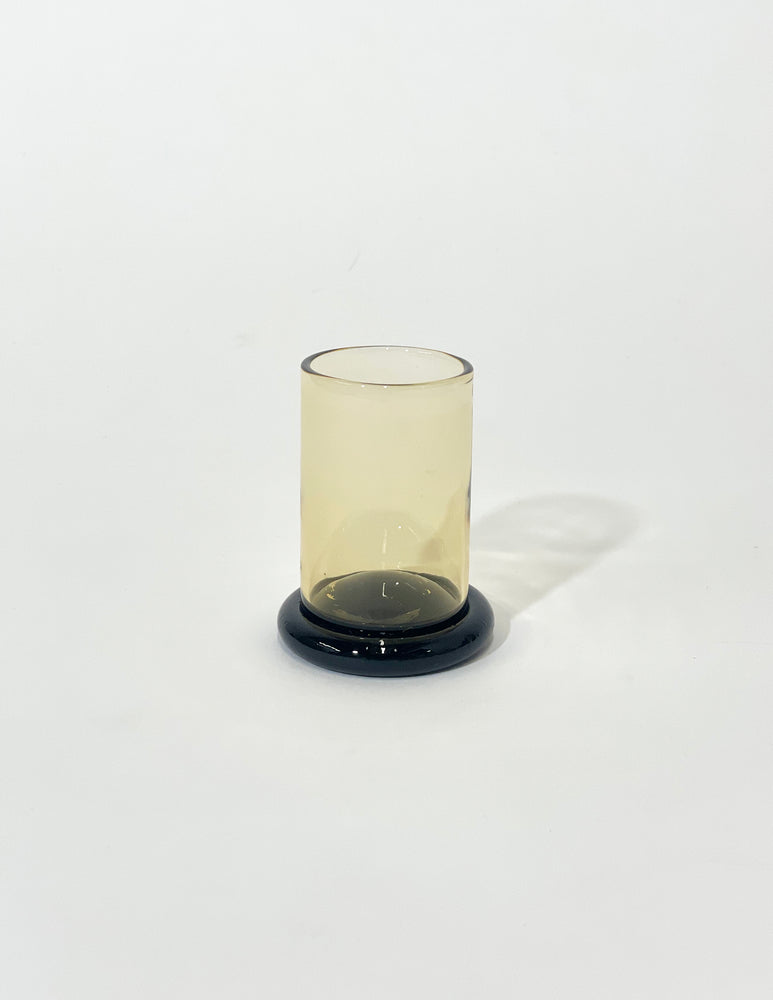 Sticky X Sophie Lou Jacobsen
Fritter Cocktail Set #1
Enjoy this stacked bar set equipped with a salmon pitcher with stir stick, 2 tumblers in green, and a shot glass in black. All whiskey tinted glass is hand blown in Brooklyn by the Sticky Glass team. Measurements might slightly vary.  
Pitcher measures 3.5" x 8" 

Stir stick measures: 11" long 
Tumblers measure: 3" x 3.5" 
Shot glass measures: 2.75" x 3"