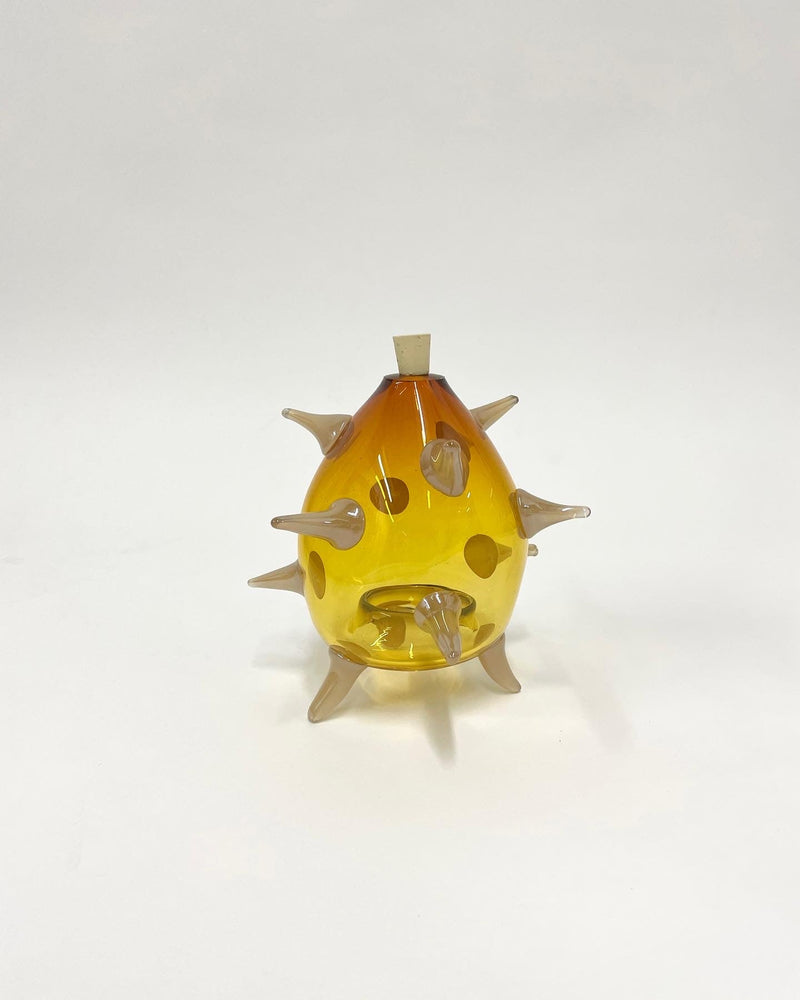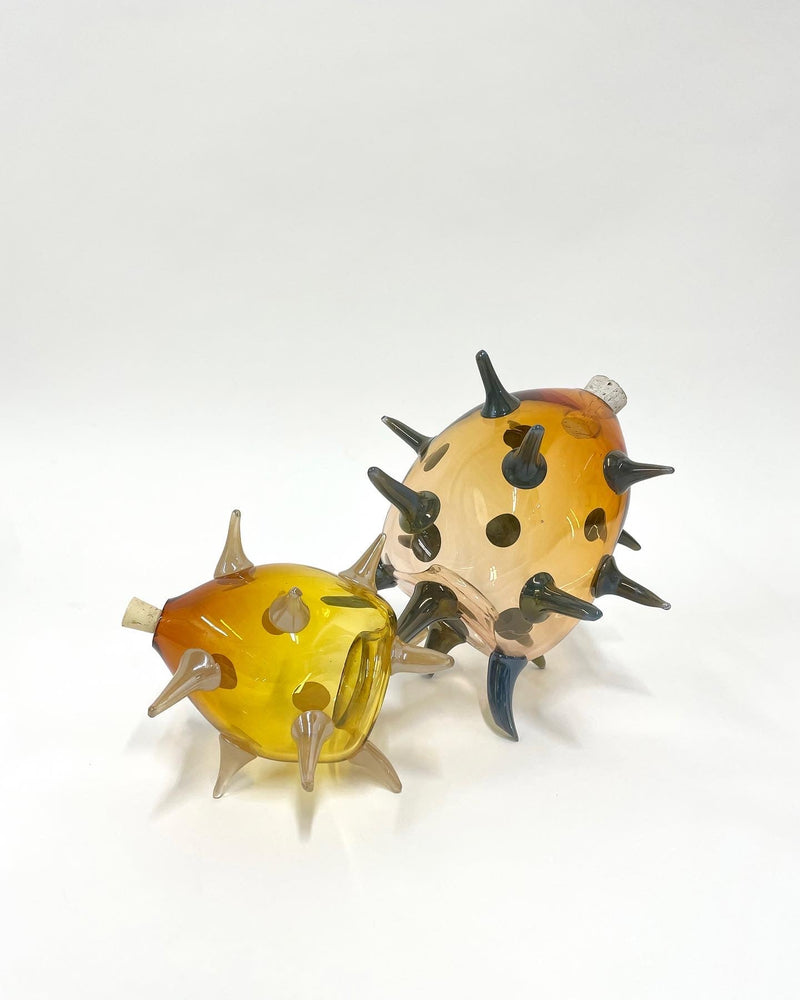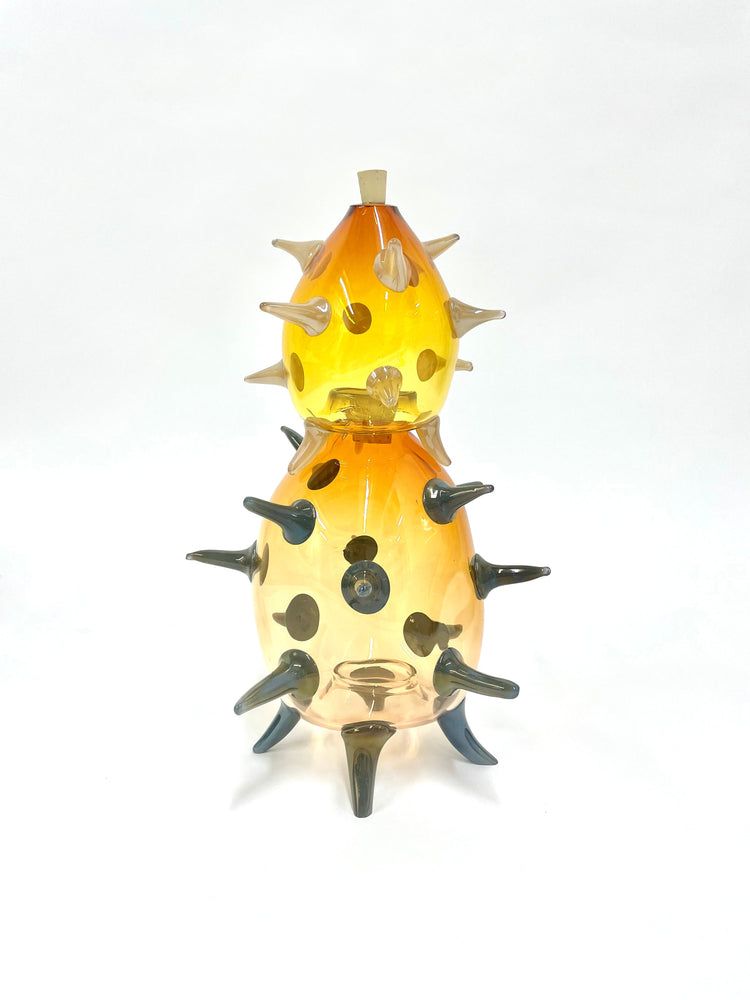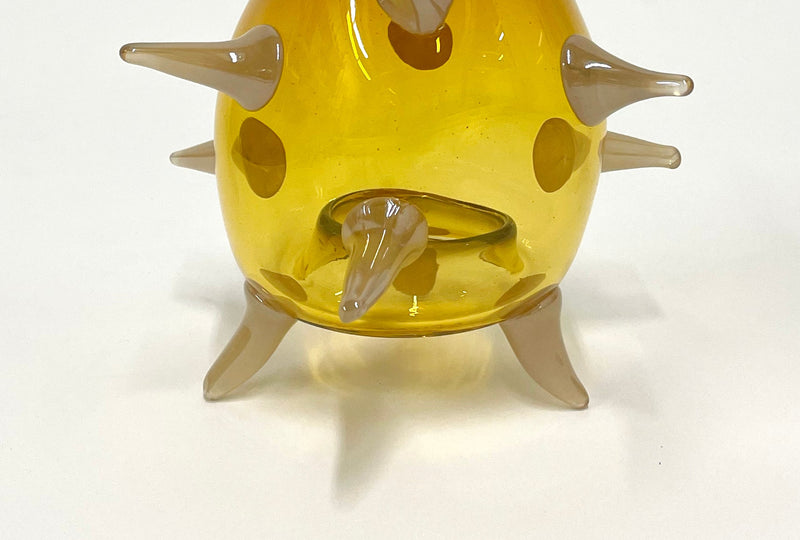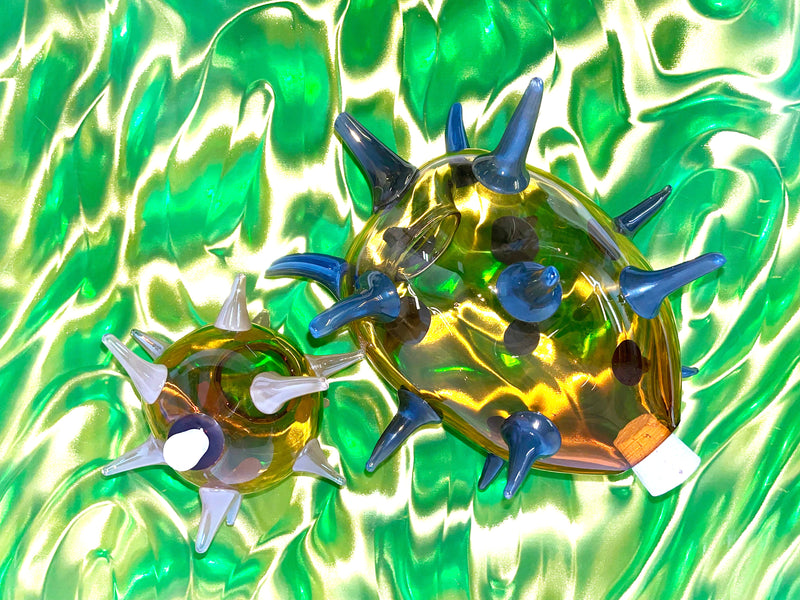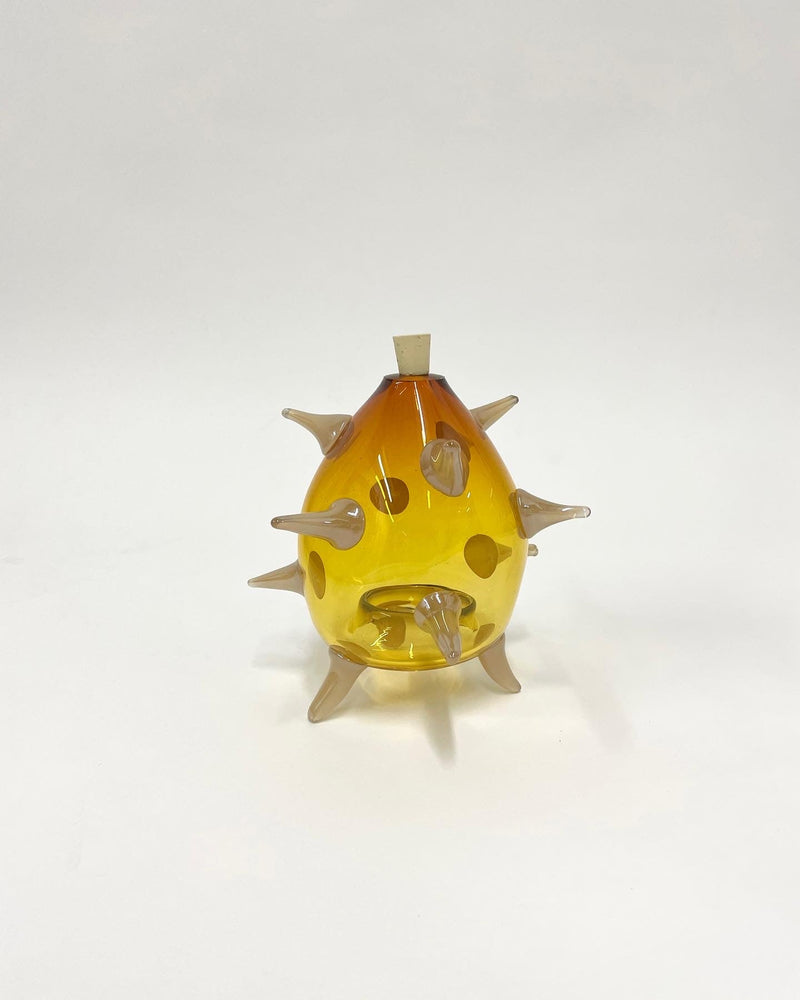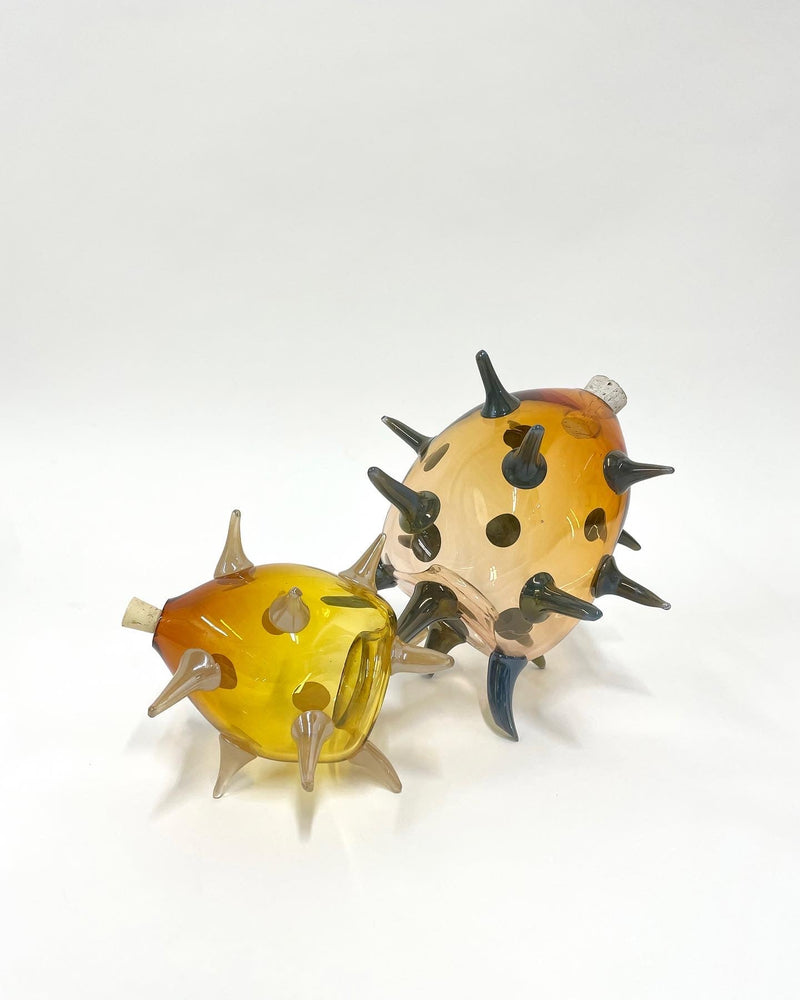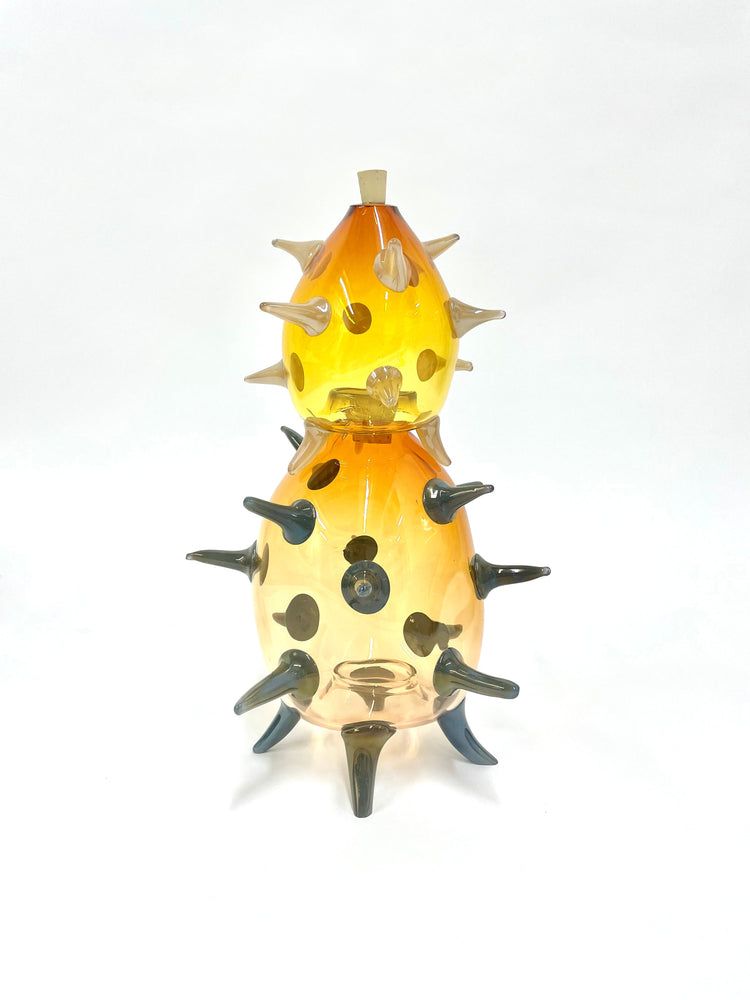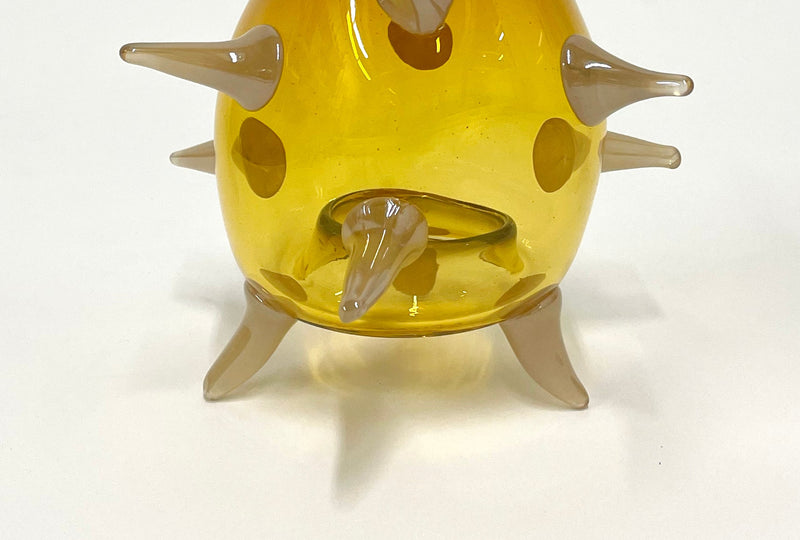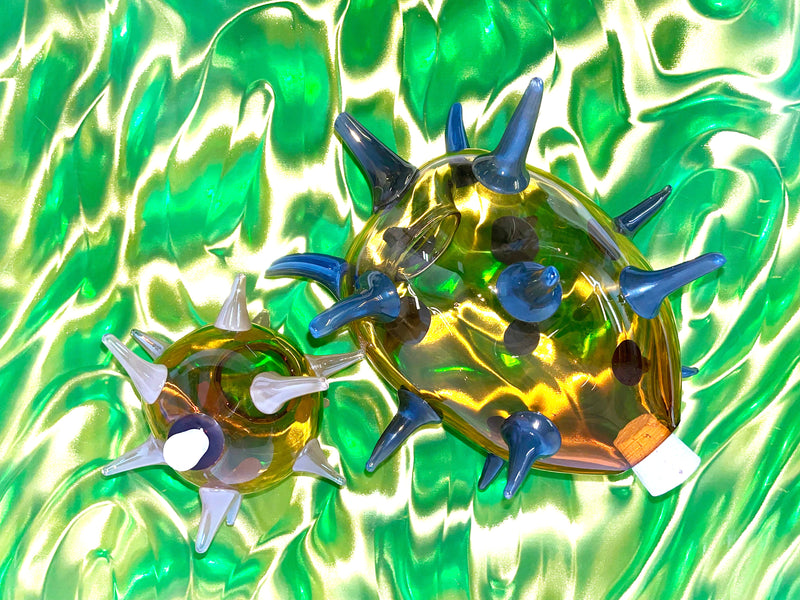 Flycatchers
Bomby Major Fly Catcher II
These fly catchers are not messing around with their external spikes and internal death traps. 
Catch your average household pesky fruit fly in style and with force with these carnivorous babes by pouring a sweet liquid in the mote through the lip of the vessel. Re-cork and watch the magic happen. 
Small flycatcher in gold and cream measures approximately 7" x 7" 
Care instructions: Hand wash only in an empty sink, avoid microwaves, dishwashers and hot liquids. 
To inquire about custom colors, sets and product restock please contact the studio at: info@stickyglass.com